National 2020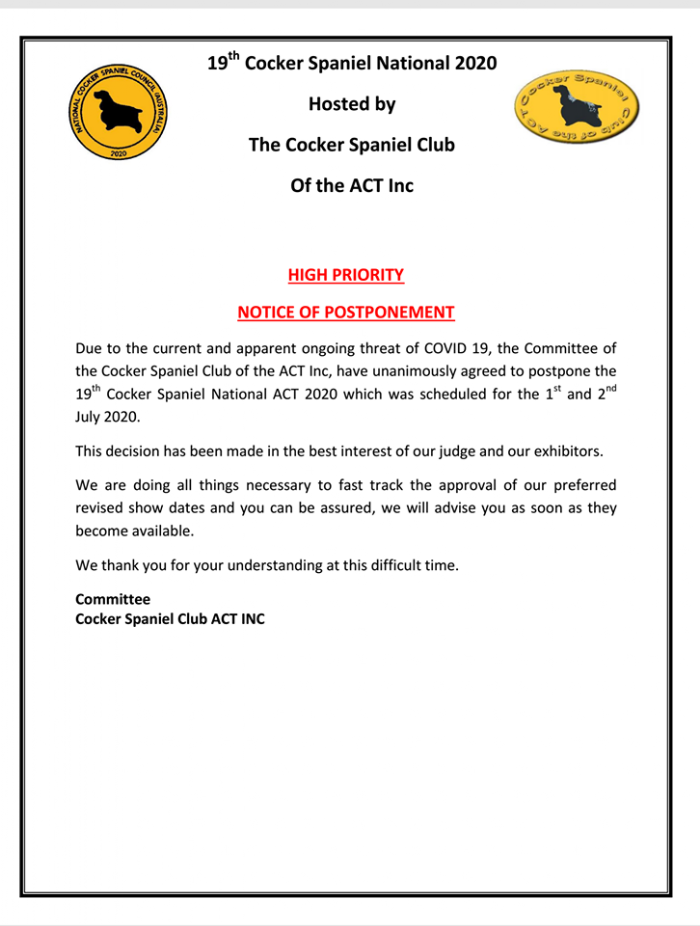 The 20th National Cocker Spaniel Championship Show
Hosted by the Cocker Spaniel Club of the ACT Inc
To be held on Wednesday 1st and Thursday 2nd July 2020 at the ACTA Canine Complex, EPIC, Flemington Road & Northbourne Avenue, Mitchell, ACT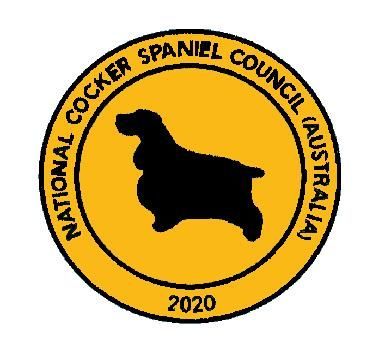 The Judge: Mr David Todd
from the United Kingdom of Chataway Cocker Spaniels

The catalogue for the 19th Cocker Spaniel National ACT 2020 will contain 3 generation pedigrees on all dogs entered.
To save on the last minute rush, you can please go into Show Manager at anytime and enter this information for your dog.
1. Login to Show Manager
2. From the menu click on My Area then My Dogs.
3. Either Add a new dog or click on edit for existing dogs
4. Click on Pedigree, enter the details and save Make sure your other details are correct including the colour
For more information please see the Facebook Page of The Cocker Spaniel Club of ACT Inc.
https://www.cockerspanielclubact.com/19th-national-championship-show-act-2020.asp?fbclid=IwAR1QtV2yvQ3i04iuIbJJRuMiwXGMk_UcigfXi_5pgMvwOtV5BWB1kJqqBUs
https://oz.dogs.net.au/actcockerspanielclub/uploads/documents/ACT-Cocker-National-Booklet-2020180120.pdf
Contact Details
Secretary: Margaret Brodie
Phone: 0418396744
email: [email protected]