19th Cocker Spaniel National 2022 Show Schedule
Please see the schedule below
Cocker Spaniel Club of Victoria Inc.
19th NATIONAL CHAMPIONSHIP SHOW
(Affiliated with the Victorian Canine Association Inc.)
To be held under the Rules and Regulations of the Victorian Canine Association Inc. A copy of these rules may be inspected at the office of the Secretary of this show.
Residents of Victoria over 18 years of age must be financial members of Dogs Victoria to exhibit or judge.
THURSDAY 3RD AND FRIDAY 4TH NOVEMBER 2022
ON LINE ENTRIES CLOSE ON THURSDAY 20 OCTOBER 2022
NO LATED ENTRIES ACCEPTED
JUDGE: MRS SUE YOUNG (UK) (CANYONN)
THIS EVENT SUBJECT TO COVID-19 RESTRICTIONS CURRENT AT THE TIME
VCA Representative: Dorothy Alexander
VENUE: State Dog Centre, Westernport Highway Skye
ON THURSDAY 3RD NOVEMBER 2022 THE OPENING CEREMONY WILL COMMENCE AT 9.30AM
FOLLOWED BY JUDGING OF THE BITCHES, BITCH CHALLENGE, THEN NEUTER BITCHES.
ON FRIDAY JUDGING WILL COMMENCE AT 9.30AM WITH THE JUDGING OF THE DOGS,
DOG CHALLENGE, THEN NEUTER DOGS FOLLOWED BY GENERAL SPECIALS.
ALL CLASSES WILL BE JUDGED AS FOLLOWS: AOC BABY PUPPY, SOLID BABY PUPPY IN
THAT ORDER THROUGH TO THE GENERAL SPECIALS
CLASSES: 1 A Baby Puppy Bitch 1 Baby Puppy Dog
2 A Minor Puppy Bitch 2 Minor Puppy Dog
3 A Puppy Bitch 3 Puppy Dog
4 A Junior Bitch 4 Junior Dog
5 A Intermediate Bitch 5 Intermediate Dog
10A Australian Bred Bitch 10 Australian Bred Dog
11A Open Bitch 11 Open Dog
12A Veteran Bitch 12 Veteran Dog
14A Bred by Exhibitor Bitch 14 Bred by Exhibitor Dog
18A Open Neuter Bitch 18 Open Neuter Dog
ENTRY FEE: Members: $25.00 Non–Members: $30.00 each entry
Please state colour of dog on your entry form.
MEMBERSHIP: Dual: $25.00 Single: $20.00 Junior: $10.00
CATALOGUE: $ 25.00 prepaid with entry for 3 generation pedigree catalogue.
You will be required to submit the details of the pedigree.
Catalogue advertising available. Refer to booklet
EXHIBIT NOS: Will be emailed.
ENTRIES: To the online entry provider Show Manager
Enquiries to: Show Secretary – Denise Bennett
Ph: 0408 206 046 or
PRIZES: Rosette, Cash and Trophy for all In Show awards.
Sash, Cash and Trophy for all Runner up In Show awards
SEE BOOKLET ON WEBSITE https://www.cockerspanielclubvic.org/ AND FOLLOW US ON FACEBOOK
Note: The committee reserves the right to change the judge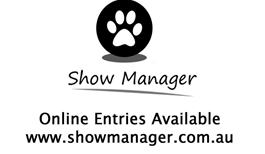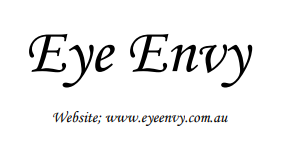 Contact Details
Secretary: Margaret Brodie
Phone: 0418396744
email: [email protected]