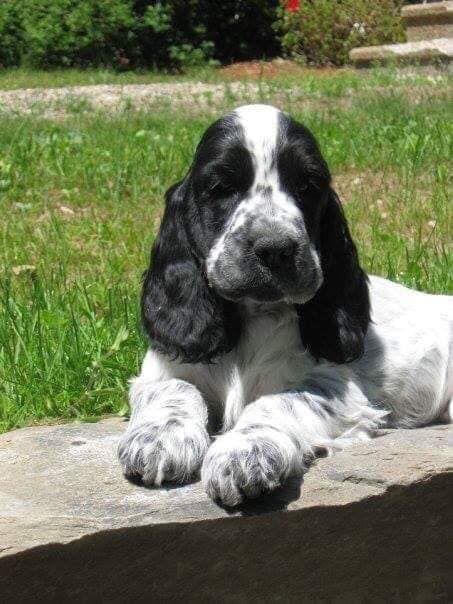 Welcome to the Webpage of the Cocker Spaniel Club of Victoria Inc. The focus of the Club is to promote not only purebred dogs in general but more specifically the Cocker Spaniel breed. It is the aim of the Club to be there for our members, because without your support we wouldn't have a Club.
Our emphasis is to raise greater awareness of our breed, their overall health and wellbeing, the health issues that arise, more recently PCD (Primary Ciliary Dyskinesia) in particular and to provide owners and those thinking of getting a cocker spaniel with as much information as possible about our wonderful breed.
There are many different activities that cocker spaniels can participate in whether it be conformation showing or a variety of other dog sports. Even today Cocker Spaniels still retain their instinctive hunting skills and excel in agility and field work.
We welcome all new members whether you show dogs, are a member of a dog sporting club or just own a cocker spaniel. A healthy, happy cocker spaniel is a wonderful companion and we all share one thing in common, our love of this amazing breed.
COCKER SPANIEL CLUB OF VICTORIA INC
91ST CHAMPIONSHIP SHOW
and
OPEN SHOW
SUNDAY 5TH NOVEMBER
KCC PARK
Please see the Club Events Page for more details
A huge weekend of Shows is scheduled for the beginning of November. This is always a great weekend with international judges and includes our wonderful Champ and Open Shows.
Schedules
Saturday 4th November Bulla
Victorian Gundog Club Inc judged by International Cocker Specialist Miss Maria-Luisa Doppelreiter
Sunday 5th November KCC Park
Cocker Spaniel Club of Victoria Inc Open Show Judge: Mrs Joy McInnes
Cocker Spaniel Club of Victoria Inc 91st Championship Show Judge: Mr John Thompson (Sidella)
Monday 6th November Bulla
Vic Women's Dog Club Inc Judge: Mr Markku Kipina (Finland)
Tuesday 7th November (Cup Day) Bulla
Sunbury Canine Club Judge: Ms Y Savard (Canada)
More information about our Champ and Open Shows can be found in this Cocker News, on our Webpage and Facebook Page.
We look forward to seeing you all there.
You can keep up to date on :
The Cocker Spaniel Club of Victoria Inc. cannot be held responsible for comments made by non-office bearing members of the Club, any statements not authorised by an office bearer, advertising material, nor any representations published on the official website of the Cocker Spaniel Club of Victoria Inc.
Updated 2nd May 2023
Contact Details
Secretary: Dallas Heatlie
Phone: 0418 990 279
email: [email protected]
343292 Visitors