WE CURRENTLY HAVE NO PUPPIES AVAILABLE
Calendar Available
The Cocker Spaniel Club of Victoria (CSCV) has printed the 2020 calendar. There are only a few more left. Please contact the Club Secretary if you are interested in purchasing one. Cost $20 + $5 for postage. Order now.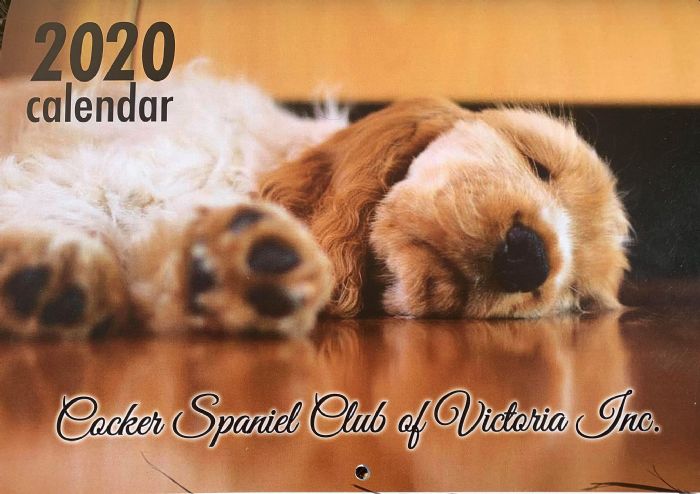 COVID-19 UPDATE
Dogs Victoria would like to inform our community that all discipline competition is cancelled until November 23, 2020.
In addition to this, all breed championship shows are cancelled until December 31, 2020. This will be revisited by Dogs Victoria Management Committee as State Government restrictions change.
We hope that as the latest restrictions are lifted and we continue to see a decrease in numbers, that 2021 will bring with it a wonderful year of dog events to look forward to.
https://www.facebook.com/groups/996798063678747/?multi_permalinks=2234235143268360¬if_id=1527804301166549¬if_t=feedback_reaction_generic
Updated 7th November 2020
Contact Details
Secretary: Margaret Brodie
Phone: 0418396744
email: [email protected]
251434 Visitors